Jet Mach 3 All Court Men
3,499,000₫
Technical Characteristics
| | |
| --- | --- |
| Fit | Standard |
| Drop | 10 mm |
| Surface Type | All Court |
Benefits
UNCOMPROMISING LIGHTNESS
At only 325g (for EU size 42.5) on the scales, we have designed Jet Mach 3 to fly on the court. By using a unique material, MATRYX EVO with its PAHT and Aramid threads positioned in specific areas, we were able to make the shoe ultra-light and abrasion-resistant without compromising on stability and support.
COMFORT AND SHOCK ABSORPTION
The KPRSX system has been developed to offer optimal shock absorption in all game phases. The entire heel zone is protected by EVA foam with less hardness to absorb shocks in any position. And its heel rocker facilitates the roll of the foot in the transition phase between braking and restarting. Result: unparalleled shock absorption.
SOLE DURABILITY
The sole has been redesigned to respond more precisely to the demands of the game: the surface and thickness of the tread have been increased in the areas with most abrasion and cut back in the less strained areas.
The Jet Mach 3 sole still uses Michelin Premium technology and offers heightened durability to reduce wear and abrasion from the specific movements of tennis.
MATRYX EVO
Matryx is an exclusive patented fabric developed in close collaboration between Babolat and technical fabric expert Chamatex. The EVO version is woven using the jacquard process which preserves the 'Stability arch' system and high-tenacity Aramide and Polyamide fibres. The thread diameter has been adapted and the monofilaments removed for increased suppleness/flexibility and comfort. Matryx® EVO technology was designed to offer the optimum compromise between comfort, support and durability.
RUBBER FOREFOOT PROTECTION
A very hard-wearing protective rubber piece covering the inner forefoot down to the toes for unrivalled upper durability.
ORTHOLITE MOLDED
The OrthoLite® insole is molded to hug the shape of the foot. The properties of the foam composition make for exceptional comfort, breathability and durability.
KPRS-X 2
The entire heel zone is protected by EVA foam with less hardness to absorb shocks in any position.
ACTIVE FLEXION
A technology developed and patented by Babolat. The shape and composition of the materials used for the sole are segmented into 9 key pressure points for maximum responsiveness.
MICHELIN PREMIUM TENNIS
Michelin Premium rubber is the most durable composition ever developed. It offers increased resistance and optimal grip to meet the extreme demands of tennis footwork.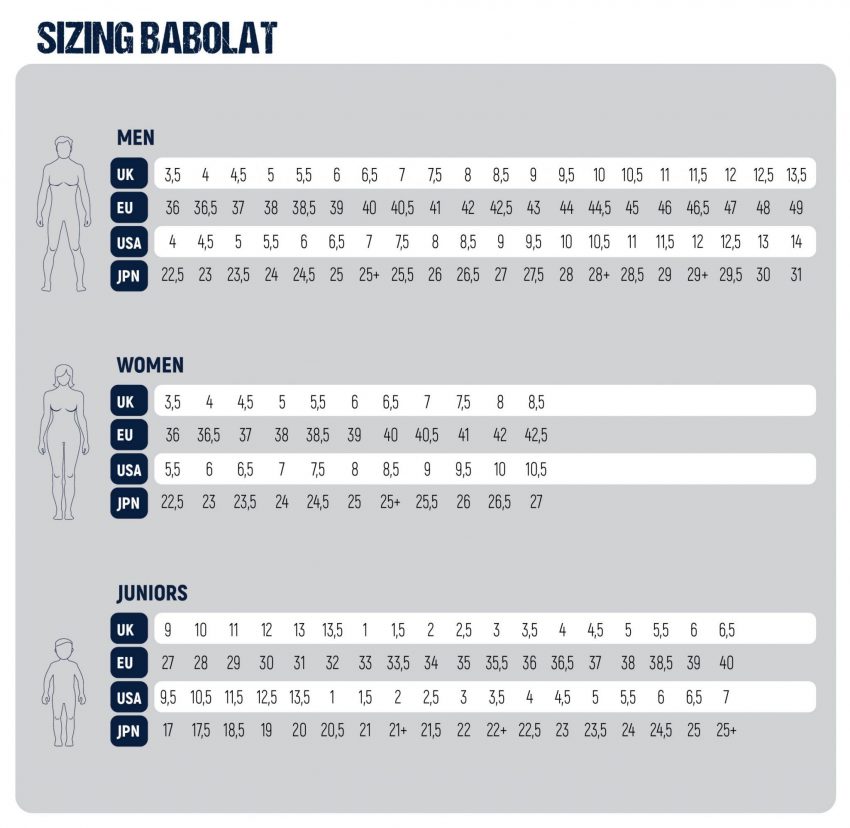 Description
With the Jet Mach 3, we have taken the recipe for our bestseller to a new level. Still designed to give you maximum precision and freedom in all your movements, the Jet Mach 3 provides even more lightness, comfort and stability with the latest development in Matryx® technology. Its Michelin sole has been redesigned to be ready for each sudden start and stop while guaranteeing optimal durability.