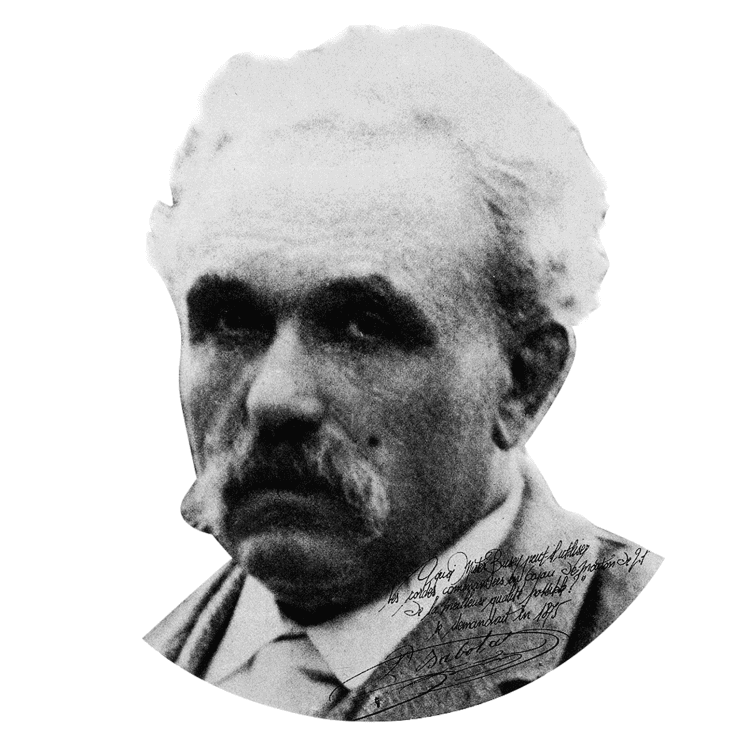 1875
Babolat enters the fray
A specialist in processing natural gut for sausages, surgical thread, harmonic music strings, and archery, Babolat & Monnier, under the direction of Pierre Babolat, invents the first natural gut strings for racquets, one year after Walter Clopton Wingfield devised the rules of lawn tennis, and not long after producing its first badminton strings. Babolat thus becomes the first company to specialise in racquet games, and embarks on its adventure in the world of sport…
1925
Babolat VS: first winning shot
After using sheep and then cow gut, Babolat begins to work on a sustainable alternative to meet the demand for finer strings and higher tension from the first tennis champions. After taking over the business from his father, Albert creates the benchmark VS in 1925. A natural, revolutionary string, it is made famous by the French tennis "Musketeers" (Jean Borotra, Jacques Brugnon, René Lacoste and Henri Cochet) and Suzanne Lenglen. Almost a century later, the VS remains a global benchmark in the world of racquet sports, with more than 100 Grand Slam tournaments won by champions equipped with Babolat VS strings.
1950'S
The world as its playing field…
By now, tennis has grown into a truly global phenomenon. Aware of the importance of being present wherever tennis is played, Paul Babolat builds an international retail network for his products. An instant hit, Babolat quickly becomes a household name among players across the globe, including in Argentina, Germany, Italy, United States, Scandinavia, Eastern Europe, Australia, and Japan.
1955
Advantage Babolat
A key player in the growth of tennis, Paul Babolat expands Babolat's range while continuing to design innovative products better adapted and more accessible to players. One of his inventions is Elascord – the brand's first synthetic (nylon) string.
1960'S
Breakthrough
The 1960s mark a turning point in the history of Babolat, which launches a complete range of accessories for racquet frames including leather and synthetic handle grips, and Babol coating to protect gut strings. It is such a success a new verb enters the sporting lexicon: "to Babolise". Wooden racquets now need to be kept in a press after gut strings are "babolised".