"Hey, I warned you!" Fernando Poggi may well say that to his rivals at the end of his matches. Nicknamed 'the beast' on the circuit, his 1.95 metres and 95 kilos rise in a suspended shot that was for years one of the most spectacular hits on the padel circuit. A shot that was almost impossible to hit back, because it nailed the ball from five metres high.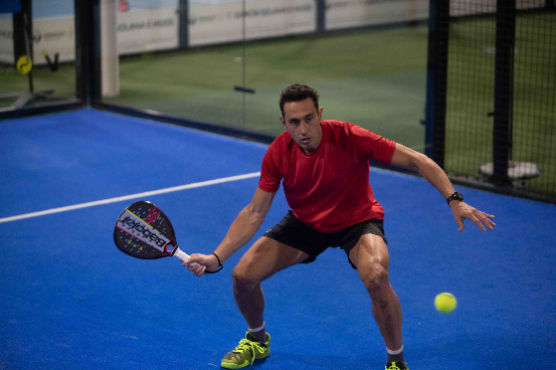 The advantages of being a multi-sport player. The Argentinean started in tennis, but played a lot of volleyball, and became a world champion padel player.
Today, Poggi is slowly saying goodbye to padel. He continues to play, but is increasingly seen in other roles. Perhaps harking back to what enables him to warn his opponents, he took the same intensity into social networks that he showed as a player.
"I like technology," he says. "I had an Internet company 20 years ago. And on social networks I'm known for having given the first padel tennis lessons on television, on a programme called 'En acción', on Telemadrid. I did classes, interviews … There are more than 30 programmes still on YouTube. I was like the online teacher, people knew me for that. There are videos with more than a million views."
Poggi's enthusiasm is evident in his voice. He wants to regain his place as the authority for padel on television and social networks. "I was also one of the first to bring a GoPro to the tournaments. I did 'El mundo de Fer Poggi' (Fer Poggi's world), I recorded the whole backstage of the training sessions and my life in chapters of five to 10 minutes.
Poggi came to padel, like most Argentineans, with a previous life in tennis. He was a good player though never wanted to become a professional, because that meant travelling. His mother wanted him to study, and that's what he did: he studied and stayed in Argentina.
Thanks to that decision, he started to grow in padel.
From tennis to padel world champion
Finally he decided to leave Argentina to see how good he was. He played on a professional tour in Europe with Gustavo Pratto in 2000, but after the summer the pair broke up. It was the best thing that could have happened to him. He met Cristian Gutiérrez and it was love at first sight, with quick results. That year they beat the number one pair, Hernán 'Bebe' Auguste and Juan Martín Díaz.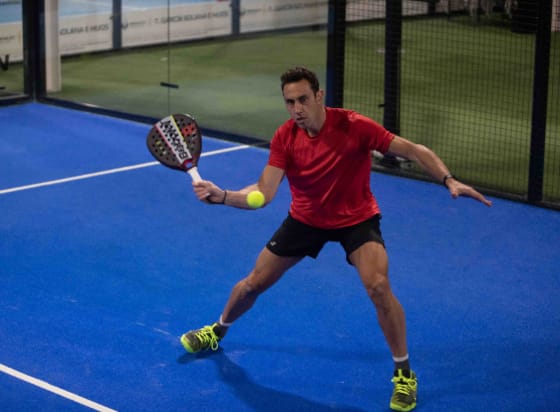 In February 2001, he settled in Madrid. "I had an Internet company with a friend, I was young and enterprising. I saw that in Spain the subject was starting to grow, I set up the company in Madrid and came to live. In 2005 I sold my share, but they were good years, we started with two people and became 16, we did interesting things. I always liked being on the business side, relating to people."
Poggi's career in padel was also developing. "In 2005 I dedicated myself 100% to padel, because there were many more tournaments. I made it into the top eight and stayed in the top 10 for a decade. The best season of all was 2012, which I played with Christian Gutiérrez, because I became world champion in Barcelona. It was a spectacular week."
End of his playing career
Although he still plays tournaments and is among the world's top 100, Poggi knows he is close to the end of his career: "In 2019 I signed with Babolat as an ambassador for the brand with the intention of moving it internationally. I'm delighted with Babolat, because it's a great little family. I advise them a lot with the material, with the product, I try to make everything as good as possible.
These days he has a competition academy, the M3. "The academy has made me a little more oriented towards advising the kids. I try to help them as much as I can. Everything has changed quite a bit in terms of power, speed and physique. I really like Ale Galan and Juan Lebron, the number one couple now, who also train at our academy."
And is there life outside padel? Yes, Poggi has a new passion: Crossfit. As if his rivals had any doubt that among them there is indeed a beast.